End Of Lease Cleaning in
Fairfield
End of Lease Cleaning in Fairfield
Rental Cleaning before the lease agreement ends & the tenants vacate the premise refers to End of Lease Cleaning 
in Fairfield
, Melbourne. The cleaning is done with the purpose to return the property to its original status. This ensures the bond deposit can be replaced easily. Fairfield is a suburb located in the southeastern part of Melbourne, Australia. It has a population of approximately 33,000 people and is known for its diverse community, cultural events, and parks and green spaces. Compared to other suburbs in the Melbourne area, Fairfield is considered relatively affordable.
Housing prices are generally lower than in other suburbs closer to the city center, making it an attractive option for those looking for more affordable housing. 
Fairfield is well-connected to public transportation, with a train station that provides access to both the city center and other suburbs.
Professional End Of Lease Cleaning in Fairfield
How End of Lease Cleaning in Fairfield Can Help?
Cleaning can be stressful & to get rid of this burden, KK Cleaners step in to make this process stress-free and efficient for both landlords and tenants. We facilitate comprehensive & customized cleaning solutions to meet the specific requirements of landlords, real estate agents, and tenants. We have got covered a deep rental cleaning of all rooms, bathrooms, kitchens, and common areas. With exterior cleaning & pressure washing, we make sure to leave no dust anywhere.
When it comes to money, we don't charge a big amount! Tough our price list is affordable & pocket friendly. Our 100% bond return guarantee makes sure our clients are wholly satisfied with our end of lease cleaning services in Fairfield, Melbourne. Our cleaning service provider in Fairfield, Melbourne is reliable, trustworthy & your go-to cleaner.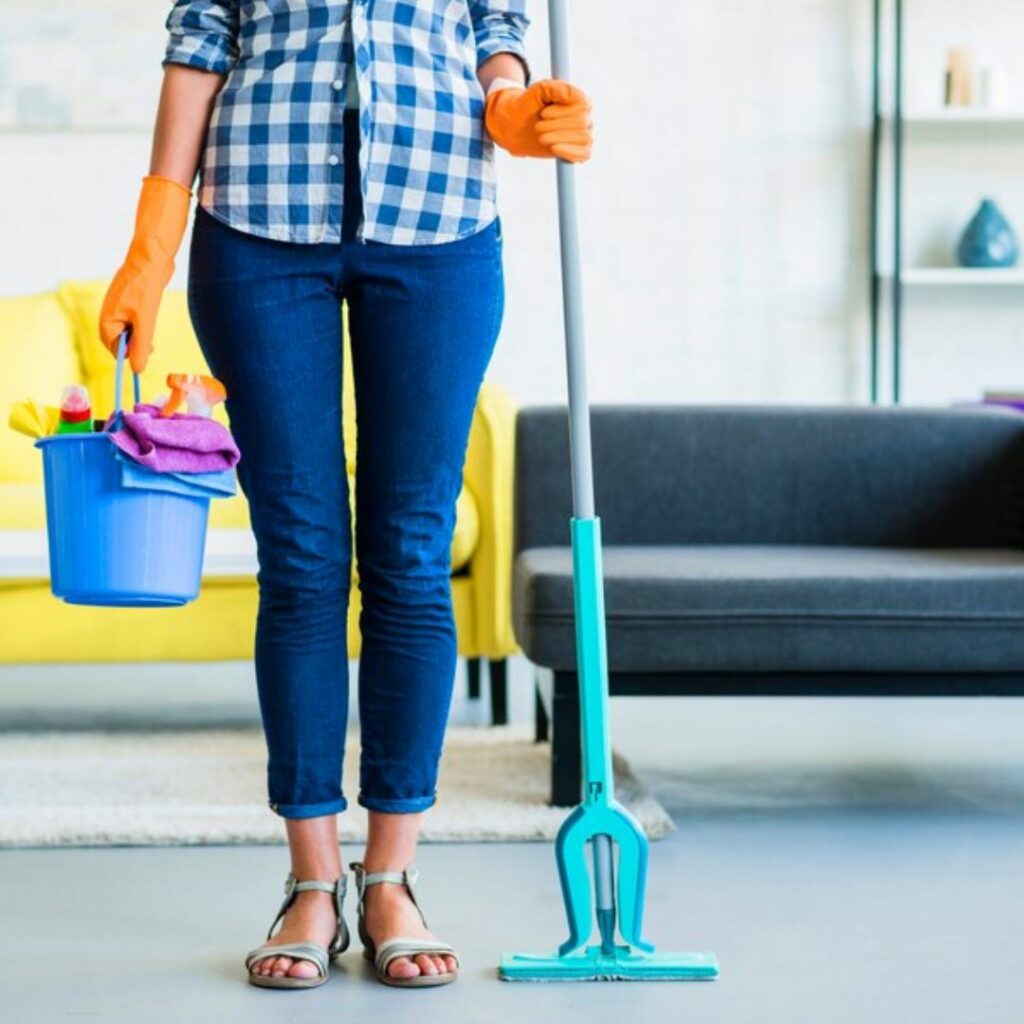 Why Book with us in Fairfield, Melbourne?
When hiring a professional bond back cleaning company such as KK Cleaners, you get infinite advantages of End of Lease Cleaning Services in 
Fairfield
, Melbourne. Below are a few benefits of using end of lease cleaning services:
100% BOND RETURN GUARANTEE AT KK CLEANERS
Our KK Cleaners team makes sure that the property is cleaned to the highest standard. This however helps our clients to upgrade the chances of bond return.
TIME-SAVING
Our customer's time is precious to us! With this, we never disappoint our clients by consuming time. With KK Cleaners, you surely save time & effort.
STRESS-FREE
While we take care of everything, giving your peace of mind by cleaning every corner, you can just need to relax on your couch & sip coffee.
THOROUGH CLEANING
KK Cleaners are professional & have got years of experience, equipment & skills to deep move out/in the cleaning of your property with utmost attention & care.
Why Choose Us in Fairfield, Melbourne?
So, what makes you wait for? Book our services online & get special discounts on your first order. We guarantee a 100% bond back cleaning guarantee. With no extra money, we only charge the given price list amount.
Our professional end of lease cleaning services in 
Fairfield
, Melbourne will leave your property sparkling clean and ready for the next tenants. With the implementation of the latest tools and equipment to deliver high-quality cleaning services, we offer a 100% bond return guarantee. Don't let the stress of cleaning take over, let KK Cleaners take care of everything. Contact us today to learn more about our end of lease cleaning services in Fairfield, Melbourne.
Our End of Lease Cleaning Checklist in Fairfield, Melbourne
General checklist for our end of lease cleaning that covers the kitchen, bathroom, bedroom and other areas:
It's important to note that the specific requirements for end of lease cleaning may vary depending on the lease agreement and the expectations of the landlord or property manager. It's always a good idea to check the lease agreement and communicate with the landlord or property manager to ensure that all requirements are met.
KK Cleaners in Fairfield, Melbourne Area
Our team of end of lease cleaners is verified, trained, and equipped with the leading tools and cleaners. Not to miss is their speed and expertise when they come to your place to sparkle it like new! KK Cleaners is one of the best residential and commercial cleaning services in Fairfield, Melbourne. Our company sets the highest quality standards for providing cleaning solutions to everyone.
We are equipped with skilled professionals that are experts in cleaning. For many years our team has been serving and satisfying valuable clients.
Book Online End of Lease Cleaning in Fairfield, Melbourne
At KK Cleaners, we cover all the areas surrounding suburbs to Fairfield, Melbourne.
100% Bond Cleaning in Fairfield, Melbourne
Bond Cleaning is an alternative to End of Lease Cleaning Fairfield Melbourne. It refers to the cleaning services offered in Fairfield, Melbourne for rental properties that need to be returned to their house owners or landlords in a clean and well-maintained condition. This entire process is done before the end of lease agreement. The purpose of bond cleaning is to meet the landlord's expectations and help secure the return of the bond deposit.
Detailed Cleaning Performed in Bond Cleaning, Fairfield
What Our Clients Say About Us?
It seems to be well, and worth it service by them. All cleaning work well. Cleaners make our washroom shiny
Wilbo Joe
The best cleaners I knew in my area. Clean my entire washroom and clean very gently so no dust particles
Wendy Bis
"This is the first cleaning assistance I've operated where I have no scruples whatsoever. I'm using this service again for
Sheldon Eva
"Amazing cleaning services. Cleaners take Approx 3 hrs to clean the kitchen but the end of the result is quite
Brooke
"KK Cleaners are amazing. They cleaned my kitchen so perfectly and removed every dust particle from the surface. I would
Mark Smith