The time has come for you to move to a new house and it is always part of your responsibility to clean your house before you leave. End-of-lease cleaning service in Melbourne can do the hard work. You are expected to leave behind a house that is as clean as the one you saw when you walked in. It is a shame to leave a bad impression on the new occupants and the landlord. So you need to make sure that everything is clean.
With KK cleaning, you can get a thorough and complete end-of-lease cleaning service from professionals. Plus, you can focus on other tasks like packing your belongings and making all the arrangements. So here we share 3 tips to help you prepare for your end-of-lease.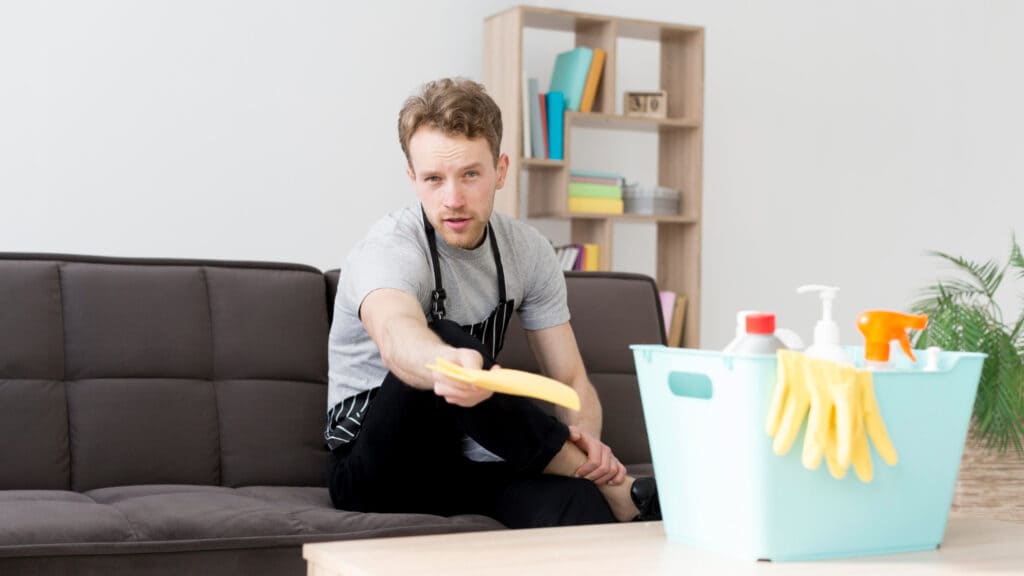 What is End-of-Lease Cleaning & What's Included in it?
End of lease cleaning refers to the cleaning that is done by a tenant at the end of a tenancy agreement, in order to get their security deposit back and ensure the property is left in good condition for the next tenant. This typically includes tasks such as cleaning the floors, walls, windows, and bathrooms, as well as removing any personal belongings and trash. It is important to check with the landlord or property management company to see what specific cleaning tasks are required before the end of the lease.
Get Ready for the Preparation of End-of-Lease Cleaning
Get rid of everything you don't need for end of lease
You need to get rid of any clutter or items that will overload you. Giving yourself a little more space in your luggage when you leave home will allow you to carry the essentials. Thus, make your moving and end-of-lease cleaning easier. For example, you can throw away old paper, clothes, newspapers, furniture, unnecessary electrical appliances and anything else that is not needed. After that, you can carry other things and make your life easy with the lighter loads to carry.
Make sure you choose a professional end-of-lease cleaning services
Some landlords are picky about the details. He takes very seriously every corner of the house. He could be very demanding when it comes to the refund of the security because he wants it to be in the same condition as when you walked in before.
You have a professional end-of-lease service on your side in this case. With KK cleaning, your house will be very clean in every detail. The landlord will not be able to contradict you. We are professionals who will not disappoint you with experience and teams well-trained.
Make a cleaning list for yourself when end-of-lease cleaning experts arrive
You can also make your list of cleaning for every corner which needs attention. This way, when the end-of-lease cleaning professionals come, you can keep track of all the areas touched and make sure by yourself that all is done perfectly.
After that, you can make a report to claim your security when the landlord comes without any problem.
Why Choose End-of-lease Cleaning at KK Cleaners?
Cleaning the house you left behind is your responsibility. The reason you do this is not only for the new occupants or the landlord but also for yourself. The respect you have for yourself is very important, and the impression you want to give to others too.
Leaving a dirty house will ruin your image. With KK cleaning, our end-of-lease cleaning service in Melbourne will satisfy you.
KK Cleaners offer a wide range of services such as-
windows cleaning
offices cleaning
balconies cleaning
BBQ cleaning
blinds cleaning
builder cleaning
carpet cleaning
office kitchen cleaning
screen cleaning
refrigerator cleaning
garage cleaning
kitchen cleaning
office carper cleaning
domestic cleaning
regulator cleaning
hood cleaning
carpet steam cleaning,
stove cleaning
upholstery cleaning
For more information, contact us now.