Keeping your kitchen clean is very important as all the dirt and even discomfort could be unpleasant. Moreover, the methods of professional cleaners are the most effective as compared to individual cleaning. It is sometimes a huge burden to clean the kitchen alone or with several people, as it brings fatigue. Moreover, a professional cleaner near you in Melbourne can make the cleaning more effective and do it thoroughly, as they have all the equipment and tools. And even methods or tricks to make the cleaning very effective, no matter what. So now, if you think you should hire a professional in Melbourne, the best kitchen cleaning for you is KK Cleaning. You will get the best kitchen cleaning service. Now let's see the 6 smart tricks that professional cleaners implement in kitchen cleaning, it sounds interesting but real, a professional always has a secret about everything they do.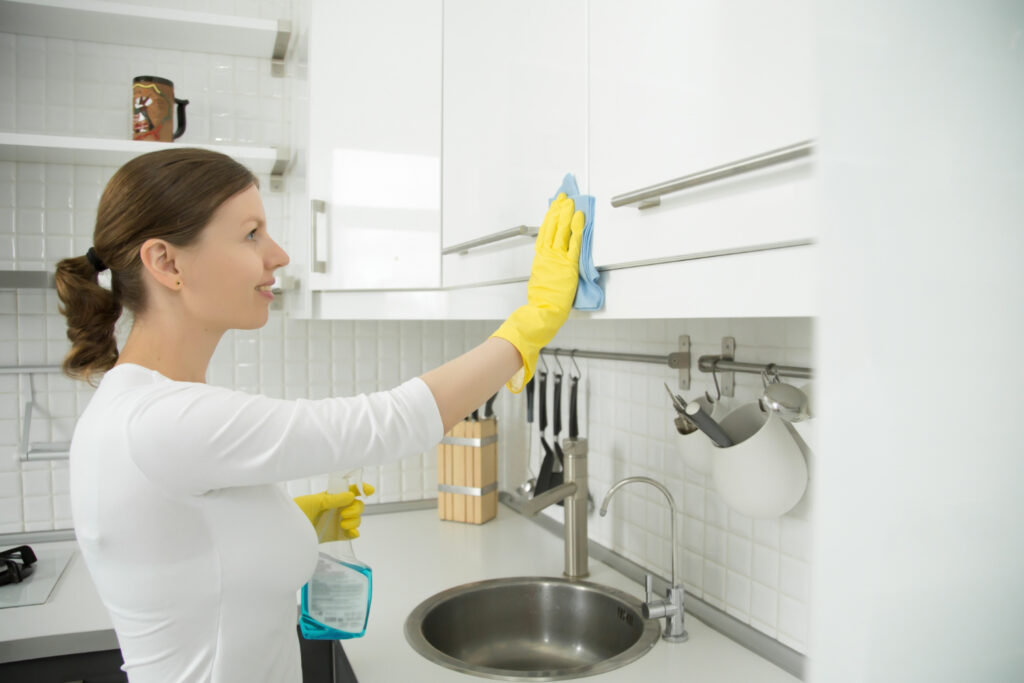 Tip 1: Use a special kitchen cleaner and all types of cleaning tools to clean quickly.
Using a special kitchen cleaner will make cleaning fast and effective. By applying it to all surfaces, even deep dirt will be removed and wiped away easily. All greasy stains will disappear quickly.
Tip 2: Clean while you cook
If you clean while you cook, it will be quicker and will not leave any stains anywhere. For example, after cooking your rice in your bowl or any other food. You should immediately put it in the dishwasher, and wipe all surfaces. After that, you don't need to do a thorough cleaning of your kitchen after your meal.
Tip 3: Use an Oil for Your sink To Make it Shiny and Smooth
You know that applying a coat of olive oil on your sink after cleaning will make your sink shiny and smooth. In fact, your kitchen sink can get scratched quite easily, and this handy method is used by professionals to make kitchen cleaning easier.
Tip 4: Use Plastic To Cover Your Fridge
A very clever tip that professionals advise. You know that covering your fridge with a layer of plastic film will protect your fridge from dirt and dust. And just replace it every month for example and it will be very effective in keeping your fridge very clean.
Tip 5: Also Clean Your Oven
The oven is often overlooked when it comes to cleaning. However, it is better to clean it than to leave it dirty and disgusting. Use special products or all purpose cleaners, and leave it overnight. Or if you choose a homemade solution, the professionals advise you to take water, bicarbonate of soda, white vinegar, a spray bottle and mix and use this to clean the oven.
Tip 6: Cleaning The Microwave with Steam
You know there is also a trick to cleaning the microwave. Take a handful of wet paper towels and put them in the microwave at high temperature for five minutes. This will allow the dirt to dissipate more easily with the steam. This will give your microwave a new lease of life.
Keep in mind that professional kitchen cleaners in Melbourne have tricks up their sleeves during their long cleaning experience. And with KK Cleaners, we share the little secrets with you without restraint. Try these tips and don't stress about how it will work.
Contacts us now for more details.